---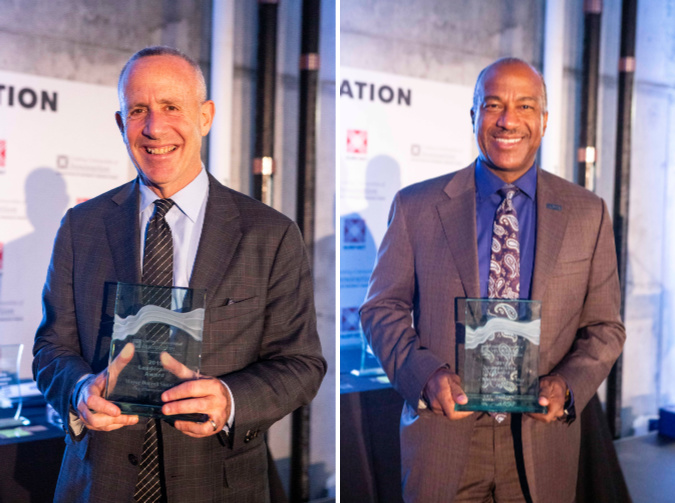 2019 Leadership Award:
(Left) Mayor Darryl Steinberg, City of Sacramento
(Right) Chancellor Gary May, University of California, Davis
Leadership Award – Darryl Steinberg, Mayor, City of Sacramento, California, and Gary May, Chancellor, University of California, Davis
Mayor Steinberg, previously the first Sacramentan to serve as President of the California Senate in over 125 years, is helping revitalize Sacramento's downtown while making economic development, addressing homelessness and providing year-round paid internships to Sacramento's high school students through a new initiative, Thousand Strong, the priorities of his administration.
Chancellor May leads the University of California, Davis, the most comprehensive campus in the University of California (UC) system. Prior to his leadership role at UC-Davis, Chancellor May taught in Georgia Tech's School of Electrical and Computer Engineering, and ultimately rose to become Dean of Georgia Tech's College of Engineering — the largest and most diverse school of its kind in the nation.
---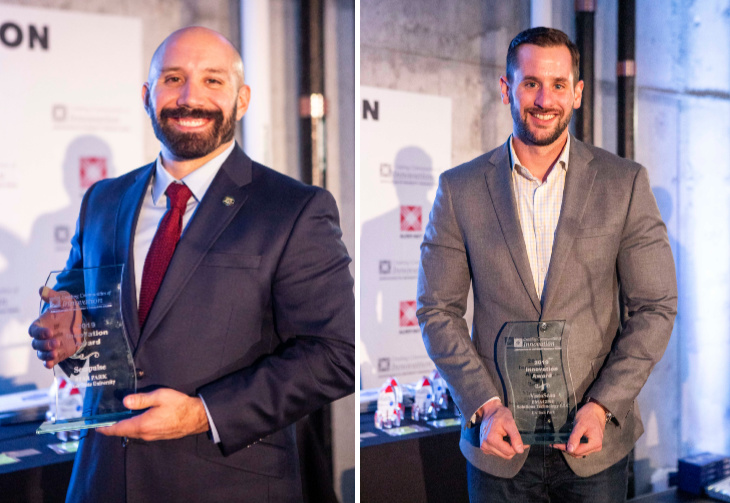 2019 Innovation Award: Sempulse, Austin, Texas. Accepting on behalf of Sempulse is Matt Barrera.
Emagine Solutions Technology, Tucson, Arizona. Accepting on behalf of Emagine Solutions Technology is Eric Smith.
Innovation Award – Sempulse, Austin, TX, and Emagine Solutions Technology, Tucson, AZ
Sempulse has developed a non-invasive vital signs sensor that adheres to the back of the ear and acquires patients' five major vital signs. This device comprises industry-first cuffless blood pressure, pulse oximetry, heart rate, respiratory rate, and core body temperature, plus GPS and related vital signs information. Developed for military triage, Sempulse is equally capable in civilian markets with applications ranging from mass casualty, postoperative, remote monitoring, telemedicine, athlete and team peak performance training.
Emagine Solutions Technology's team of tech innovators, clinicians, and business professionals has created innovative mobile ultrasound technology called VistaScan. With VistaScan, the Emagine team provides affordable, quality ultrasound to clinicians in a wholly new life-saving way. Emagine's proprietary software platform transforms a clinician's cell phone or tablet into a highly mobile ultrasound machine. VistaScan features lightweight, ergonomically-friendly probes without the need to recharge and with superior imaging quality.
---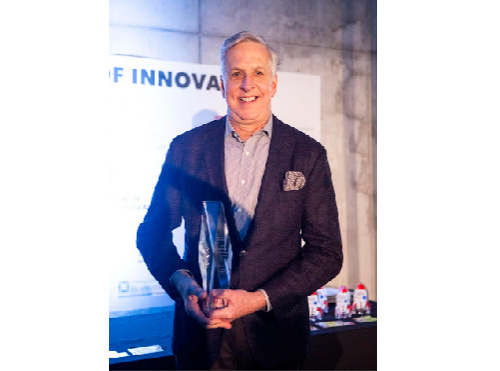 2019 Career Achievement Award:
Scott Levitan
Career Achievement Award - Scott Levitan, CEO & President, Research Triangle Foundation of North Carolina:
Levitan has over 30 years of experience working on universityrelated research parks and mixed-use development. Prior to his current role, Levitan was Vice President of Forest City Realty Trust and Development Director for the Science + Technology Park at Johns Hopkins University and the New East Baltimore Community. Prior to that, he was Executive Director of Real Estate Development for Georgia Tech where he oversaw all real estate planning and development activities for the school. During his tenure, he oversaw the development of Georgia Tech's Tech Square.

---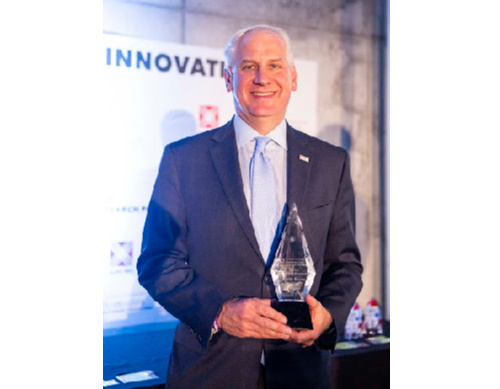 2019 Vision Award: Kevin Byrne
Vision Award – Kevin Byrne, President, The University Financing Foundation (and AURP Past President)
Byrne has built a distinguished career in crafting complex public-private partnerships, real estate financing structures and economic development initiatives for university research parks and innovation districts. As AURP President twice, in 2012 and 2014, Byrne brought his energy, collaboration skills, industry expertise and vision to advancing innovation and economic development through development and support of university-based research parks and innovation districts.
---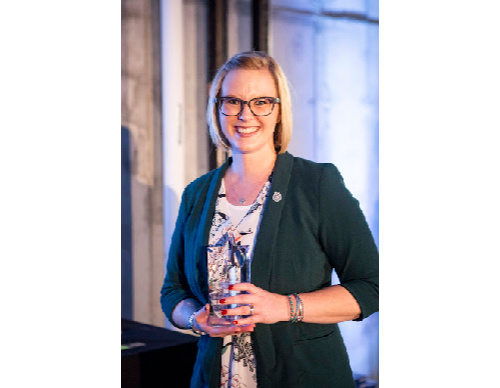 2019 Rising Star Award: Kate Engel
Rising Star Award – Kate Engel, Director of Communication and Culture, Nebraska Innovation Campus (NIC)
With NIC, Engel develops and implements programs aimed at creating a culture that encourages collaboration and partnerships between NIC, the University of Nebraska-Lincoln and the community. Working with current AURP President Dan Duncan, Engel's programs are focused on creating opportunities for people with different skill sets to meet and socialize – and, in turn, help spark innovation and entrepreneurship.
Rising Star honorees include: Merry Hunter Caudle, Georgia Institute of Technology; Victoria O'Dell, Capital City Innovation; Stephanie Miller, Embry Riddle Aeronautical University. 
---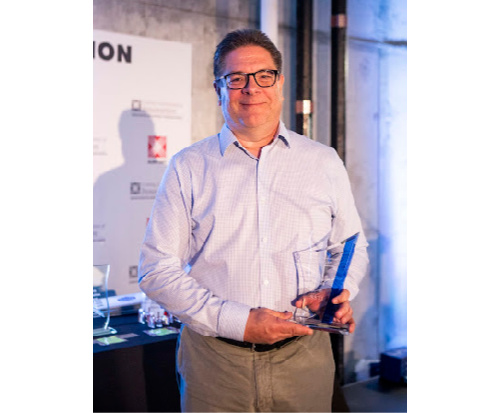 2019 Appreciation Award: State Science and Technology Institute (SSTI). Accepting on behalf of SSTI is Dan Berglund.
Appreciation Award – State Science and Technology Institute (SSTI)
Leading SSTI since its launch in 1996, Dan Berglund, SSTI President & CEO, has helped develop a nationwide network of practitioners and policymakers dedicated to improving the economy through science, technology and innovation. With SSTI's focus on improving initiatives that support prosperity through science, technology, innovation and entrepreneurship, Berlglund and his team continue to deliver the most comprehensive resource available for those involved in technology-based economic development.

---
"On behalf of the global AURP innovation community, I extend wholehearted congratulations to all of our 2019 Awards of Excellence honorees," said AURP CEO Brian Darmody. "Each of these remarkable individuals and the organizations they represent are truly deserving of AURP recognition. We're delighted to honor their energy, devotion and commitment to advancing the mission of growing university-based innovation and technology communities in the US and worldwide."
---
About the Association of University Research Parks (AURP)
The Association of University Research Parks is a professional association of university related research and science parks. AURP's mission is to foster innovation, commercialization and economic growth through university, industry and government partnerships. For more information, visit AURP's web site at www.aurp.net.