AURP Sponsorship Opportunities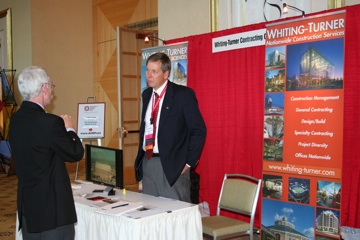 How do you grow your business, reach decision makers and hear about new projects and opportunities?
If you're an AURP Corporate Partner, you're set! AURP Corporate Partners are positioned in the forefront of new opportunities and are working with research park leaders at the top universities around the world. AURP – the Association of University Research Parks – is an unmatched network of decision makers, park executives and community leaders.
Do you have that kind of reach?
Make the most of your marketing investment dollars by committing to a partnership with AURP. We'll introduce you to executives from university research, science and technology parks, incubators and universities. AURP is unlike any other network. Our members look to each other and the association for resources, support and best practices. Everyday AURP members are doing business together – at our events, at leading parks and in communities that are just getting started.
Are you reaching the right audience?
High visibility with AURP can pay tremendous dividends to your organization. Our members are growing, expanding and renovating their parks. I invite you to share in our continuing success by teaming with AURP. By committing now to AURP 2018 Annual Corporate Partnership, your firm will be recognized as a leader and be perfectly positioned to take advantage of the upcoming development activity.
We have a number of options for your consideration. I'm certain you'll find one that meets your needs and budget whether you partner with AURP for an event or throughout the year.
For more information, or to discuss a customized sponsorship program, contact Vickie Palmer, Director of Operations & Events, at (520) 529-2524 or [email protected].
I welcome any conversation about how AURP sponsorship can work to your advantage.