Inaugural BIO Health Caucus - A Success!
On behalf of AURP, and our BIO Health Caucus Co-Chairs Mark Romney and Rich Bendis, we would like to thank all who participated at the inaugural BIO Health Caucus, making it a grand success! 
Each of our speakers and sessions shared significant insight into what is on the horizon for our global biomedical innovation district. Everyone's active presence was paramount in our ongoing mission to help the AURP community thrive. This gathering of bio-focused professionals served as an opportunity to establish, promote, and assemble health-related anchor institutions, creating new technologies, developing biotechnology partnerships, and improving health outcomes.
The next BIO Health Caucus will converge at the AURP IC2019 on November 5, 1:00 – 4:00 pm.



 

AURP's 2019 International Conference
#AURPIC2019
Honored as AURP's 2014 Outstanding Research Park Award recipients, Technology Square at the
Georgia Institute of Technology, is one of the nation's premier innovation districts and a leader in
research and economic development, and host of AURP's 2019 International Conference (IC2019).
Mark your calendar now to join the AURP tribe at this year's networking even in global communities of innovation. Registration opens in Summer 2019.

 
AURP: Same Great Team, New Location!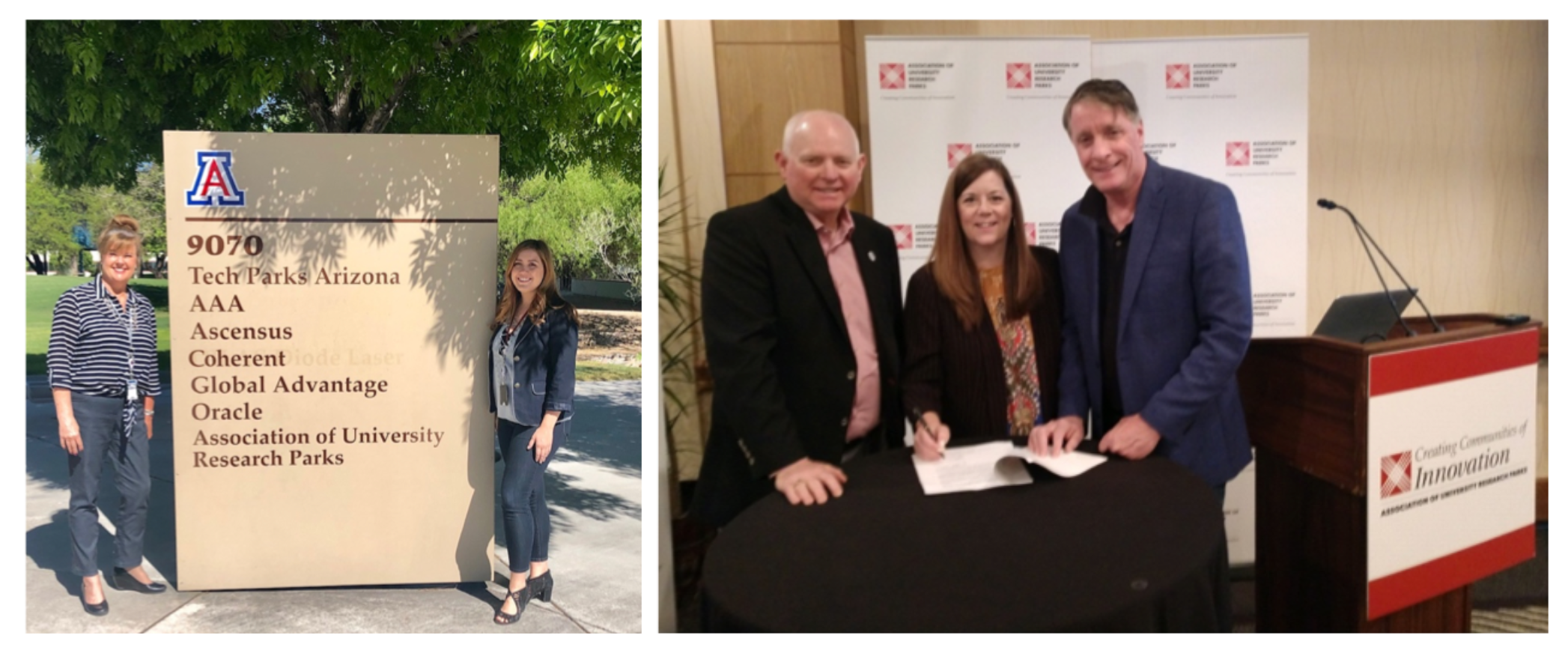 In addition to the AURP HQ2 offices in the DC region, in early March, the AURP headquarters moved to the UA Tech Park! The UA Tech Park, also located in Tucson, Arizona, is now home for our AURP team; ready to serve our AURP community.
In late 2018, the AURP Board of Directors approved a proposal presented by Tech Parks Arizona, to host the AURP headquarters in addition to special services, in exchange for recognition as a premier Diamond level AURP Annual Corporate Partner.
The AURP leadership and team thank Tech Parks Arizona for the support of our not-for-profit association, allowing us to streamline expenses while focusing on our members' needs. Read more.
Diamond Annual Corporate Partner