U.S. Commerce Department Announces $5 Million in Grants to Advance Innovation Across America
12 Grants Issued through the Regional Innovation Strategies Program to Support Planning and Feasibility Studies for Science and Research Parks
WASHINGTON—U.S. Assistant Secretary of Commerce for Economic Development Jay Williams announced the 12 recipients of the 2014 Science and Research Park Development Grants, part of the Regional Innovation Strategies program. The Regional Innovation Strategies (RIS) program, which is being run by the Department's Economic Development Administration's (EDA) Office of Innovation and Entrepreneurship (OIE), is a new initiative designed to advance innovation and capacity-building activities in regions across the country through three different types of grants: i6 Challenge grants, Cluster Grants for Seed Capital Funds, and Science and Research Park Development Grants. Secretary Pritzker announced the recipients of the i6 Challenge grants and Cluster Grants for Seed Capital funds in March. Read More
U.S. Commerce Secretary Announces $10 Million in Grants to Advance Innovation Across America
26 Grants Issued through the Regional Innovation Strategies Program to Spur Capacity Building and Access to Capital for Innovators and Entrepreneurs
WASHINGTON—U.S. Secretary of Commerce Penny Pritzker announced the first 26 recipients of the 2014 Regional Innovation Strategies program grants. The Regional Innovation Strategies (RIS) program, which is being run by the Department's Economic Development Administration's (EDA) Office of Innovation and Entrepreneurship (OIE), is a new initiative designed to advance innovation and capacity-building activities in regions across the country through three different types of grants: i6 Challenge grants, Cluster Grants for Seed Capital Funds, and Science and Research Park Development Grants. Secretary Pritzker announced the recipients of the first two funding opportunities. Recipients of the third grant will be announced in the coming weeks. Read More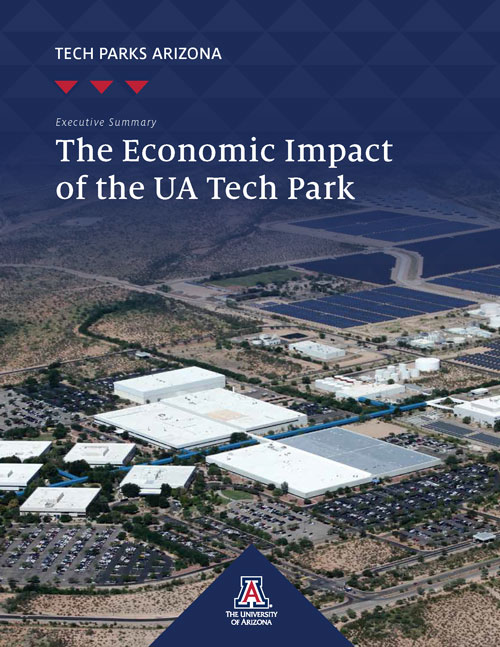 University research, science and tech parks are very important contributors to high tech job creation and the latest economic impact study, from the University of Arizona's Tech Park, is highlighted by the news that UA Tech Park company's annual average salary was over $91,000, nearly twice the county average of $46,000. The study also shows that the UA Tech Park:
Feeding the World: Innovation, Land Grants
and University Research Parks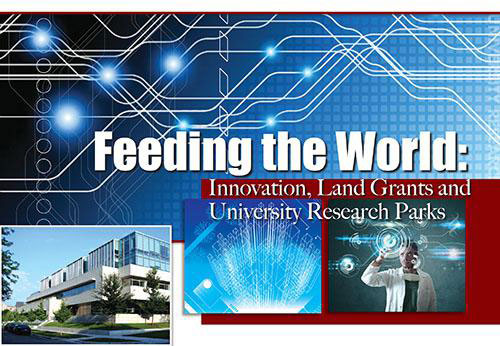 Expansion Solutions magazine, January 14, 2015 - Active urban redevelopment projects are helping to rebuild long defunct, distressed downtown areas into cosmopolitan centers of activity—with many now branding and focusing on exciting concepts of "innovation." Universities and academic medical centers are taking part in these exciting projects, contributing their expertise and know how. Companies are participating, too—helping to invigorate local startup, app development, and service economies.
Meanwhile, true innovation hums away at university research parks, most of them adjacent to major university campuses across the country. Significant and meaningful advancements in biotechnology and agricultural technology are being made in research parks every day—thanks to their collaborations with land-grant institutions, which have been crucial to the development to the economy not only of the United States but also the entire world. Read More

Building Momentum Between the Pines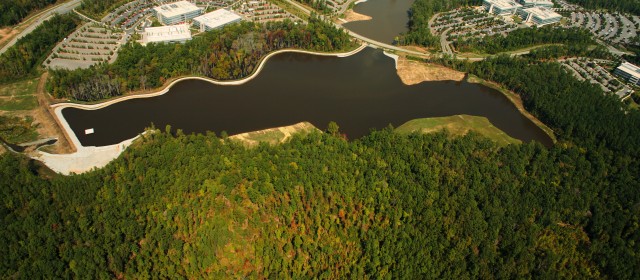 Research Triangle Park, January 8, 2015 - Back in June of 2014, the Brookings Institution issued a report on The Rise of Innovation Districts across the globe. It included one example that was a surprise to many – The Research Triangle Park. The expansive science park makes it difficult to comprehend what actually goes on behind the trees. However a new RTP Master Plan and talk of redevelopment put the 55 year old mammoth on Brookings' map.
Bob Geolas, President and CEO of the Research Triangle Foundation (RTF), the organization responsible for managing RTP, announced the purchase of 100 acres at a location called Park Center in February 2014. Park Center is the first spot pegged for development as part of RTP's master plan. It is a bold move for the Park; the plan calls for increased density through residential, retail and restaurant development. Leaders at RTP are finally promising urban amenities to the 7,000 acres that have not had one single coffee shop in 55 years of historic innovations in science and technology. Read More
Sandia Labs, City of Albuquerque, STC.UNM Announce New Co-Working Space, Collaboration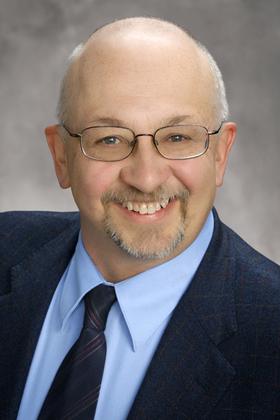 Sandia Labs Director
Paul Hommert
C3 will be in a new building in the Sandia Science & Technology Park, which will be the new home of both collaboration and tech transfer for Sandia, said Sandia Labs Director Paul Hommert. By 2017, the city of Albuquerque, STC.UNM (formerly known as the Science & Technology Corporation at the University of New Mexico) and Sandia National Labs will have a co-working space all its own to launch new technologies into the wild, according to the the directors of Sandia National Laboratories, STC.UNM and the mayor of Albuquerque, who announced a new collaboration called C3 on Friday morning at the National Museum of Nuclear Science and History.
"We have to step our game up, and that's what we're talking about today," Hommert said. "Sandia has a very broad national security mission. All of that work we do on behalf of our country is the foundation of our workforce. We're raising the bar on what it takes to be competitive." Read More via Albuquerque Business First.
Learn more about C3 via the Albuquerque Journal
U.S. Department of Commerce Invests $2 Million to Expand Clemson University Incubator
WASHINGTON, June 18, 2014 - U.S. Secretary of Commerce Penny Pritzker today announced that the Department's Economic Development Administration (EDA) is awarding a $2 million grant to build a Research One building at the Clemson University International Center for Automotive Research (CU-ICAR). The Research One building will provide space for private-public partnerships focused on developing new technologies in the automotive, mobility and IT fields, supporting the intersection of productivity, innovation, and entrepreneurship. Read More
AURP Recognized for Contributions to Inaugural America's Competitiveness Exchange on Innovation and Entrepreneurship
This April, AURP participated with 47 others from 19 countries at the first America's Competitiveness Exchange on Innovation and Entrepreneurship (ACE) organized by the United States Department of Commerce and the Inter-American Competitiveness Network (RIAC). At this event many shared best practices in public-private partnerships and investments in advanced technology centers and innovation hubs as part of a national initiative to advance strategic economic and commercial priorities. These efforts are seen as central to promoting mutual economic growth, job creation and global competitiveness.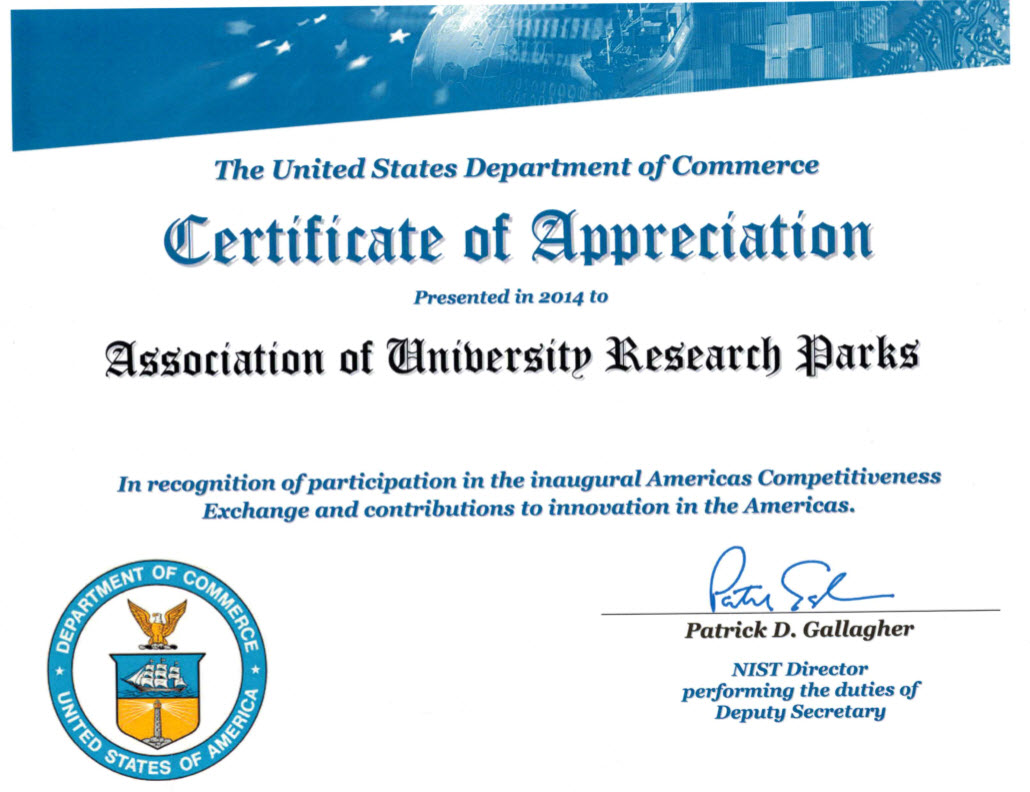 University Research Parks Drive Innovation and Growth
University research parks are a successful way to advance innovation and create economic growth in regions across North America, according to a new report, "Driving Regional Innovation and Growth," prepared by Battelle Technology Partnership Practice (TPP) in partnership with the Association of University Research Parks (AURP). Further, university research parks are an effective way to create new employment opportunities for existing technology companies, according to the report.
Highlights of the report, based on a survey of North American university research parks, reveal:
• The creation of an environment that encourages innovation and entrepreneurship is the top priority of university research parks
• Innovation-driving services are offered by nearly all university research parks.
• In the last five years, 963 new businesses have graduated from the responding research parks incubators or related startup space. Only 19 percent of these startup companies were no longer in business, compared to the national statistic of over 50 percent.
• Average job gains for research parks over the period 2007 to 2012 were 27 percent, well outperforming the economy overall (as based on 85 university research parks who responded to a similar survey back in 2007). Read More
Custom Programs Taught by Community Innovation Experts
Bring your stakeholders together with this custom program taught by highly experienced, successful research park directors and university-led economic development experts. By focusing on your region's unique strengths and minimizing challenges, AURP's on-site seminars help communities find the path to successful high technology economic development endeavors.
Learn from AURP's team of university research park experts, who have actually built and operated the world's leading research parks. Their experience and advice will be invaluable as you tackle challenges: just getting started or "remodeling" your innovation efforts. AURP's "Creating Communities of Innovation" is tailored to your community, your challenges and your own assets.
Create your own successful Community of Innovation with AURP's "Creating Communities of Innovation." Take the first step today! Read More

Highlighting the University of Arizona Science & Technology Park
Video Courtesy of Tucson 12 - the City Channel
University research parks are where the world's brightest minds go to work. In these environments of innovation, startup businesses are provided the resources they need to flourish, forming new jobs and industries. More mature companies partner with universities on projects and find easy access to an educated workforce and suppliers.
Join AURP for a virtual tour of the world's leading university research parks. We're kicking off with the University of Arizona Science & Technology Park in Tucson, Arizona. Read More