Podcast Series

June 2017
Eric Paul Smith, Senior Policy Advisor, Office of Innovation and Entrepreneurship (OIE), Economic Development Administration, Department of Commerce (EDA DOC)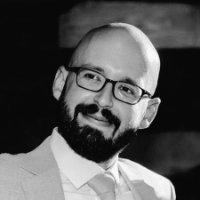 Eric Smith led the design and implementation of the newly-restructured Regional Innovation Strategies (RIS) program, OIE's grant program that fosters sustainable and agile innovation-based economies by building regional capacity to translate research into jobs through technical assistance and access to early-stage risk capital, and manages its application evaluation and its resulting grant portfolio of currently nearly 100 grants with an aggregate budget of more than $85 million. He manages the National Advisory Council on Innovation and Entrepreneurship (NACIE) and its private-sector experts as they develop actionable Federal policies and programs to foster innovation, increase access to capital, and catalyze the creation of new, scalable businesses. Smith also represents EDA and OIE in a variety of interagency and external initiatives that support innovators and entrepreneurs throughout the country and provides intellectual property expertise.
---
May 2017
Our first podcast featured Mason Ailstock with G. Nagesh Rao, Chief Technologist & Entrepreneur in Residence with the U.S. Small Business Administration's Office of Investment & Innovation.
G. Nagesh Rao is a practicing technologist, commercialization strategist, entrepreneur, and highly cited policy expert working at the intersection of applied science, law, business, and public policy from both domestic and international perspectives with over 10+ years of successful experience.
Is his role as Chief Technologist with the U.S. SBA's Office of Investment & Innovation, his portfolio of work includes the SBIR/STTR program and coordination of the Fueling Small Business Innovation Interagency Policy Committee for the White House's Lab to Market Commercialization Agenda. He played an instrumental role in the creation and execution of five major interagency policy committee reports regarding the SBIR/STTR program on behalf of the White House-OSTP and SBA for U.S. Congress, as well currently co-leading the re-vamped build out of the www.sbir.gov platform that centralizes the programmatic efforts of the 11 participating federal agencies.