iParks Webinar: Connecting with Creatives through Social Media and Mobile Phones
Creative businesses and entrepreneurs increasingly use social media and mobile technology for communication, collaboration and research. For research parks to attract these creatives, they need to understand why this new technology matters and how to effectively use it without wasting time online. 9 Clouds, Inc. and Tatango are industry leaders in social media and mobile technology that will use this webinar to discuss technology trends and how research parks can create and implement an online strategy that is effective and efficient.
- Learn how creatives and millenials use technology
- Identify future communication trends and how they change how research parks market and communicate
- Create and implement strategies for digital communication
- Identify tools to measure the effectiveness of online engagement
Register Now - Watch this Webinar ON DEMAND.

Webinar Fee: $79 Members/ $99 Non-Members
About the Speakers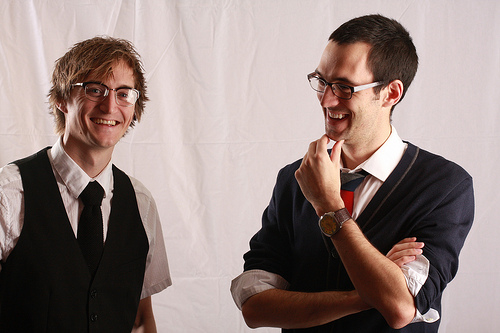 Scott D. Meyer, Director of Outreach
9 Clouds, Inc.
9 Clouds, Inc. is a social marketing firm that educates and assists businesses in using technology to connect with customers. From social media, like Facebook and Twitter, to web development and text message and email marketing, the brother duo of Scott and John Meyer help businesses collaborate, market and share their ideas and services. The brothers grew up in Brookings, SD and both graduated from Luther College. Scott then headed to Norway where he was a professor at the University of Tromso and John worked as a business consultant at Accenture in Minneapolis. They combined their passions of education and technology in 2009 when they received a business acceleration grant and founded 9 Clouds. Their interest in entrepreneurship and expertise in online communication and idea-sharing have helped clients such as Lehigh University in Pennsylvania, South Dakota State University's Innovation Campus – SD's first research park, the Enterprise Institute in South Dakota, the European Union's Periphery Research Program and numerous city chambers and governments. Connect with 9 Clouds at 9cloudsinc.com.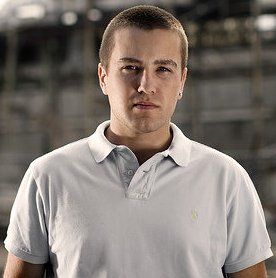 Derek Johnson, Chief Executive Officer
Tatango
Derek Johnson is the 25 year old CEO of text message marketing startup Tatango.com. Derek Johnson founded Tatango.com in 2007. Initially started as a way for his Fraternity to communicate with his Fraternity brothers, Tatango.com has grown to the leader in its industry. A dropout of the University of Houston Entrepreneurial program, Derek has raised half a million dollars in investments for the company from private investors and the Bellingham Angel Group. Tatango.com has done over 50 million messages since its launch, servicing all types of groups such as businesses, college organizations, churches, athletic teams, political campaigns and non-profit groups. Derek and the Tatango.com team have been featured in the Wall Street Journal, Seattle Times, Mashable, TechCrunch, PC World, LifeHacker and other national publications.