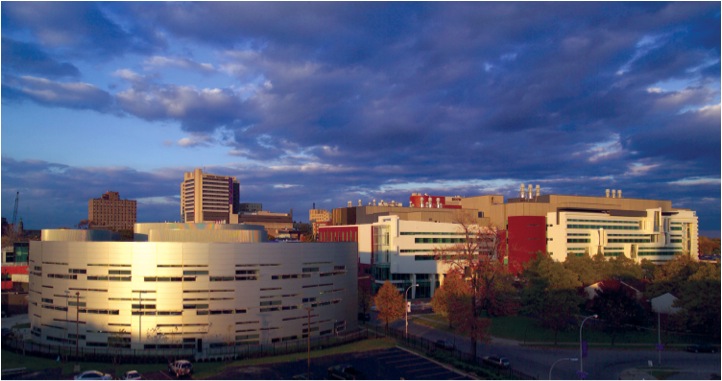 Madison, Wisc.—The Association of University Research Parks (AURP) named the Buffalo Niagara Medical Campus as the 2012 Outstanding Research Park as the 17th Annual AURP Awards of Excellence were presented in Madison, Wisconsin on September 19th at the AURP 2012 International Conference. The awards recognize the achievements of outstanding research parks and industry veterans and encourage the development of best practices among university research and science parks

"AURP honors university research parks, individuals and companies who have demonstrated exceptional leadership in innovation," said AURP President Kevin Byrne.

The Outstanding Research Park Achievement Award recognizes a park that excels in bringing technology from the laboratory to economically viable business activities, thus promoting the growth of businesses, jobs and public revenue.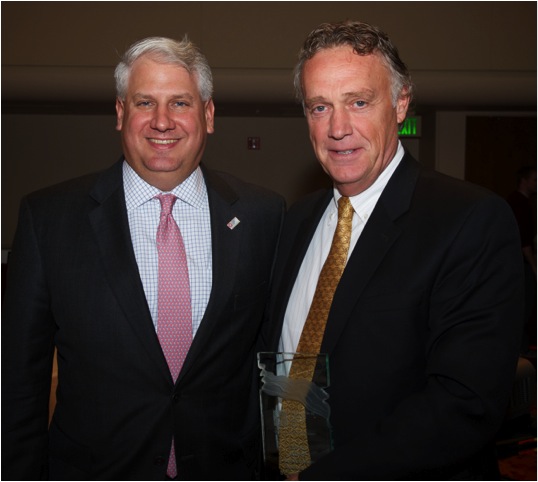 Spanning 120 acres, the Buffalo Niagara Medical Campus is a powerful economic engine uniting nine anchor institutions dedicated to research, medical services, medical education, and entrepreneurship. The BNMC fosters conversation and collaboration among the 12,000 employees on its campus and neighborhood residents, enabling everyone to contribute to the progress on campus – and benefit from its success. There are more than 50 public and private companies on the BNMC today, an increase from less than 10 in 2001. BNMC institutions have just completed nearly 2 million square feet of construction and are about to embark on over one million more, which when completed in 2016 will bring the number of employees on the BNMC to 17,000.

"BNMC is a world-class medical campus that has created a strong community of innovation in Buffalo and throughout the region. We congratulate them for their outstanding achievements," said Byrne.

KAUST Science Town Named 2012 Emerging Research Park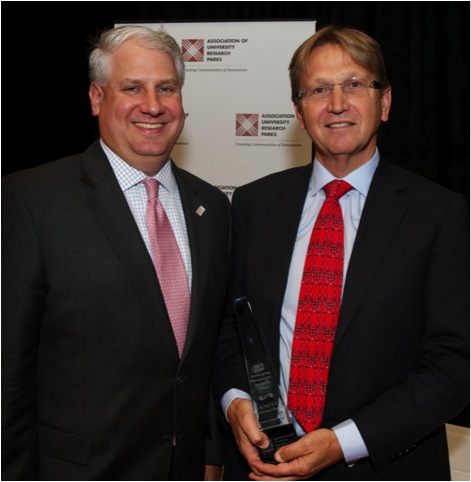 The 2012 Emerging Research and Science Park award was presented to the King Abdullah University of Science and Technology (KAUST) Research Park. Destined to be a premier science park in the Middle East, the KAUST Research Park is located on the shores of the Red Sea. Enabled by unsurpassed research facilities, KAUST seeks to address the grand challenges of our time in energy, water, food, and the environment. The key role of the KAUST Research Park is to promote KAUST's mission of economic development, technology transfer, and the creation of entrepreneurial opportunities within Saudi Arabia. The Research Park is part of a comprehensive innovation network linked to technology creation, business formation, and development assistance with established technology firms and the marketplace.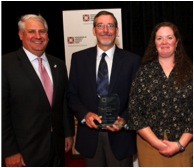 Stratatech StrataGraft Skin Substitute Awarded the 2012 Innovation Award
The AURP Innovation Award was presented to Stratatech StrataGraft Skin Substitute. StrataGraft – a skin substitute cultured from a human cell line has the potential to become the standard of care for treating severe burns. This is the first skin substitute to ever achieve a remarkable level of potency, efficacy and consistency in severe burns, according to Stratatech Corporation.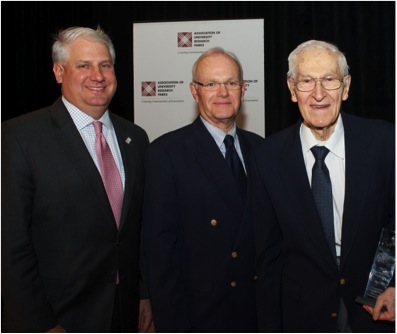 Chancellor Emeritus Irving Shain Honored with the AURP Leadership Award
The AURP Leadership Award was presented University of Wisconsin Chancellor Emeritus Irving Shain. Shain is Vice President of the University Research Park Board of Trustees and chairs the Board's Investment Committee. Shain served as Chancellor of the University of Wisconsin-Madison from 1977 to 1986 and championed creation of the Research Park. He has served on the Board of Trustees since its inception.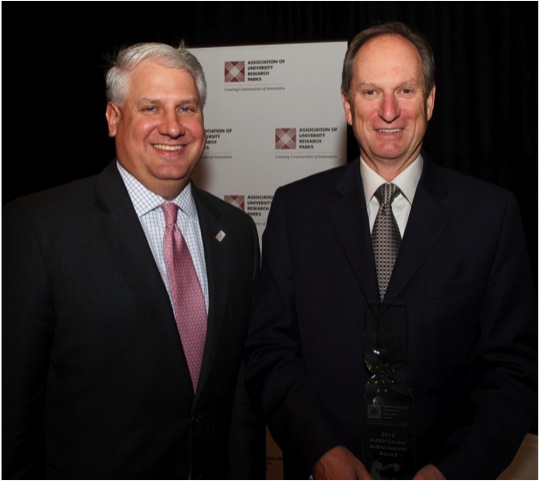 Austin Beggs Honored with the Career Achievement Award
The 2012 AURP Career Achievement Award goes to Austin Beggs. This year, Beggs wrapped up a 28-year career in research parks. He now serves as the Vice President of Marketing, Commercial Services Division of North Prairie Developments Ltd., a residential and commercial property developer based in Saskatoon, Sask.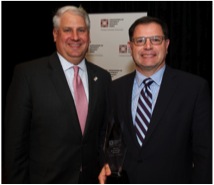 John Fernandez Honored with the Excalibur Award
The Excalibur Award was presented to John Fernandez, who has been instrumental in establishing federal recognition and support for university research, science and technology parks. Fernandez served as President Obama's Assistant Secretary of Commerce for Economic Development.

About AURP: The Association of University Research Parks is a professional association of university related research and science parks. AURP's mission is to foster innovation, commercialization and economic growth through university, industry and government partnerships. For more information, visit AURP's Web site at www.aurp.net or contact Chelsea Simpson at [email protected].