2023 Speakers & Biographies
Peter M. Pellerito - Senior Policy Advisor, BIO

Pete Pellerito is the lead adviser for Federal and State economic development and innovation policy creation and advocacy efforts in areas that include company creation/expansion, innovation partnerships, workforce development and technology transfer. He serves on several academic committees representing BIO including the BIO Workforce, Diversity, and Inclusion Board Committee, the BIO Academic Research Advisory Committee, and the Association of Public Land-Grant Universities (APLU) Workforce Working Group, NSF InnovateBIO Workforce Training National Advisory Council, among others. He has a bachelor of arts from California State University-Northridge and master degree from Michigan State University.  
Stephen Ezell - Vice President for Global Innovation Policy, ITIF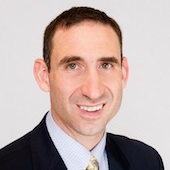 Stephen is vice president for global innovation policy at the Information Technology and Innovation Foundation (ITIF) and director of ITIF's Center for Life Sciences Innovation. He also leads the Global Trade and Innovation Policy Alliance. His areas of expertise include science and technology policy, international competitiveness, trade, and manufacturing.Ezell is the coauthor of Innovating in a Service-Driven Economy: Insights, Application, and Practice (Palgrave Macmillan, 2015) and Innovation Economics: The Race for Global Advantage (Yale, 2012).
Ezell came to ITIF from Peer Insight, an innovation research and consulting firm he cofounded in 2003 to study the practice of innovation in service industries. At Peer Insight, Ezell led the Global Service Innovation Consortium, published multiple research papers on service innovation, and researched national service innovation policies being implemented by governments worldwide.Prior to forming Peer Insight, Ezell worked in the New Service Development group at the NASDAQ Stock Market, where he spearheaded the creation of the NASDAQ Market Intelligence Desk and the NASDAQ Corporate Services Network, services for NASDAQ-listed corporations. Previously, Ezell cofounded two successful innovation ventures, the high-tech services firm Brivo Systems and Lynx Capital, a boutique investment bank. Ezell holds a B.S. from the School of Foreign Service at Georgetown University, with an honors certificate from Georgetown's Landegger International Business Diplomacy program. 
Brian Darmody - Chief Strategy Officer, AURP

Brian Darmody leads AURP initiatives including expanding membership, international partnerships and funding in order to build out additional member benefits. Prior to joining AURP, Brian served as Associate Vice President (AVP) of Corporate Engagement at the University of Maryland (UMD). At UMD, Brian  was responsible for developing the overall university strategy for corporate relationships, as well as the development of projects and policies to support these initiatives centrally and through the colleges and schools on campus of the University of Maryland.

Previously, he was the University's AVP for Corporate and Foundation Relations in the Division of University Relations, AVP for Research and Economic Development, Assistant Vice Chancellor for Technology Development, Director of State and Federal Relations in the President's Office and has served in the university's legal counsel office. He serves on national and state boards, including: Fraunhofer USA, the Maryland Economic Development Association, and the Maryland Tech Council. He holds a Juris Doctorate from the University of Baltimore and he received his bachelor's degree from the University of Maryland, College Park. 
Scott Andes - 
U.S. Economic Development Administration, Moderator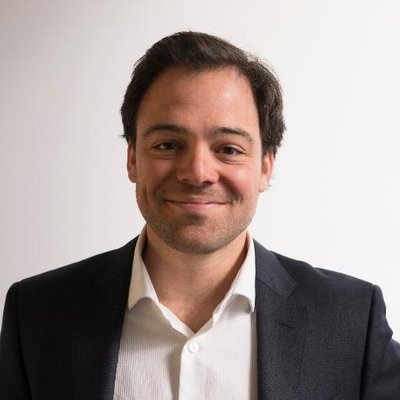 Scott Andes started with the EDA in September of 2021 and currently manages the overall operations, policy and evaluation of the $1 billion regional economic development competition. Prior to his work with the EDA, he served some time as the Executive Director of the Block Center for Technology and Society at Carnegie Mellon University. Scott is a former fellow with the Centennial Scholar Initiative and has focused is work on advanced industries, innovation and technology, and economic development.   
Sara Imhof - 

PhD, Senior Director of Integration, Focused Initiative Team

, North Carolina Biotechnology Center

Sara Imhof, Ph.D., Senior Director, serves as a leader of the Focused Initiatives Team (FIT) within the North Carolina Biotechnology Center. In this capacity, she has many roles, including leading the Center's federal policy outreach activities and as well as the North Carolina Precision Health Collaborative (NCPHC) (a cohesive public-private coalition that leverages North Carolina's vibrant life science ecosystem). Under the Accelerate NC – Life Sciences Manufacturing Coalition funded by the Economic Development Administration's Build Back Better Regional Challenge (BBBRC), Imhof serves as the Regional Economic Competitiveness Coordinator (RECO).

Imhof formerly served as the Director of Education and Grassroots Advocacy for The Concord Coalition.  Prior to working with the Coalition, she served as Senior Analyst, Health Care, at the Government Accountability Office.  She also served as the Executive Director of the Iowa Counties Public Health Association, and Assistant to the Director for the Center for Macular Degeneration at the University of Iowa Hospitals and Clinics. She earned a Bachelor of Science degree in Nursing, a Masters of Arts degree in Health Promotion, and a Doctorate in Health Management and Policy, at the University of Iowa.
Julie Lenzer -
Chief Innovation Officer,
Advanced Regenerative Manufacturing Institute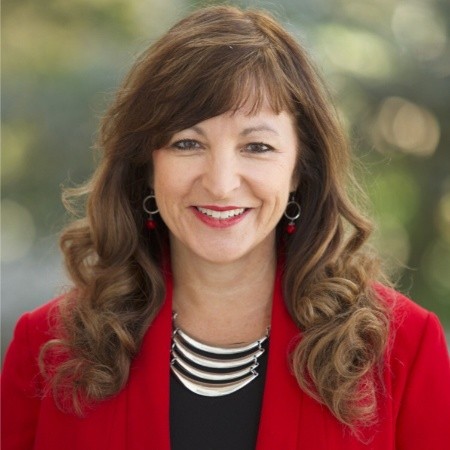 A serial entrepreneur and ecosystem builder, Julie Lenzer is currently the Chief Innovation Officer for the Advanced Regenerative Manufacturing Institute (ARMI). Her role is to bring together the ecosystem and resources for supporting startups within the BioFabUSA membership, which includes companies developing both cell, tissue, and organ-based therapies and those innovating around manufacturing and supply chain enabling technologies. Previously, she was the Chief Innovation Officer at the University of Maryland overseeing innovation and entrepreneurship ecosystem building across the campus, including technology transfer and community-based support for small businesses.
 Prior to joining the university, Julie was appointed to lead the Office of Innovation and Entrepreneurship (OIE) within the U.S. Department of Commerce where she oversaw the creation of the current Build to Scale program. She is a founding board member of the Center for American Entrepreneurship and an active angel investor.  
Alex Philippidis - 

Senior Business Editor, Genetic Engineering and Biotechnology News

 

Alex specializes in biopharma business news and industry issues for GEN. He joined GEN in 2011 after four years at GenomeWeb, where he covered research institutes, and spent three years following biotech economic development as editor of the weekly newsletter BioRegion News. Alex reports a variety of news stories for GEN and Clinical OMICs and compiles the popular A-Lists series.Alex previously worked for more than 20 years for various newspapers covering business, science, the Navy, and general-interest news. He has been interviewed and quoted by news outlets including the New York Times and the BBC. He enjoys solving crossword puzzles, watching classic TV game shows, and traveling with his family. 
Rowan Walrath - 
Life Science Reporter, Boston Business Journal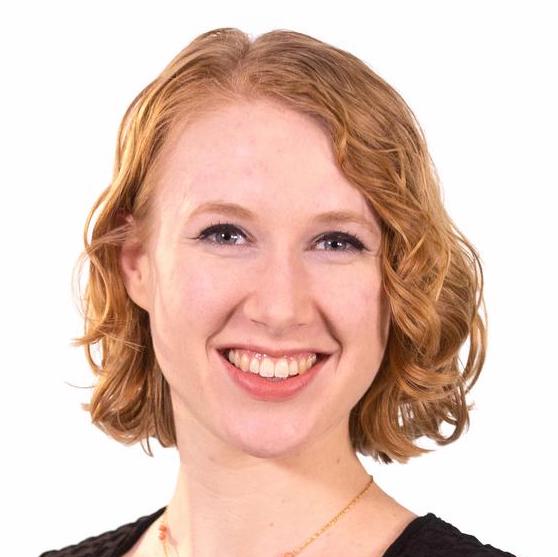 Rowan Walrath reports on the biotech, pharmaceutical and medical device industries in Massachusetts and is particularly interested in exploring patient-centric drug and device development, with an eye toward clinical trial design, diversity and how business leaders help patients overcome barriers to health care access. She was previously associate editor of BostInno and Rhode Island Inno, where she covered startups, tech and innovation in New England. Over the years, Rowan has reported for Mother Jones, the Boston Globe, and Boston Magazine, among other publications. She has also fact-checked for Wired, Eater, HuffPost, and more. Rowan has appeared many times on WBZ, Boston's local CBS radio station, and on Bloomberg Baystate Business.  
David J. Sutton - 

Exec

utive Director and

General Council, Scientific Equipment and Furniture Association

 

David Sutton has been providing legal and management services for SEFA for more than 30 years. He is a regular speaker at conferences and trade shows throughout the world concerning important association initiatives such as the SEFA Lab of the Year, the Global Market Survey; SEFA Recommended Practices as well as other pertinent topics. In addition, he arranges for SEFA's most prominent members to be featured as keynote speakers at various global industry events. SEFA was organized in 1988 to meet the needs of an important industry of lab designers and manufacturers of laboratory furniture and equipment. The membership has grown from approximately 15 U.S. manufacturers to more than 165 members consisting of leading manufacturers, dealers, installers, architects, lab planners and other industry professionals from 25 countries throughout the world. SEFA's members work closely with laboratory owners, architects, contractors and others to advance the goal of creating a safe lab environment.  
Jeff Talka - 

AIA, LEED AP, Science & Technology Consultant,

SEFA Lab of Year Judges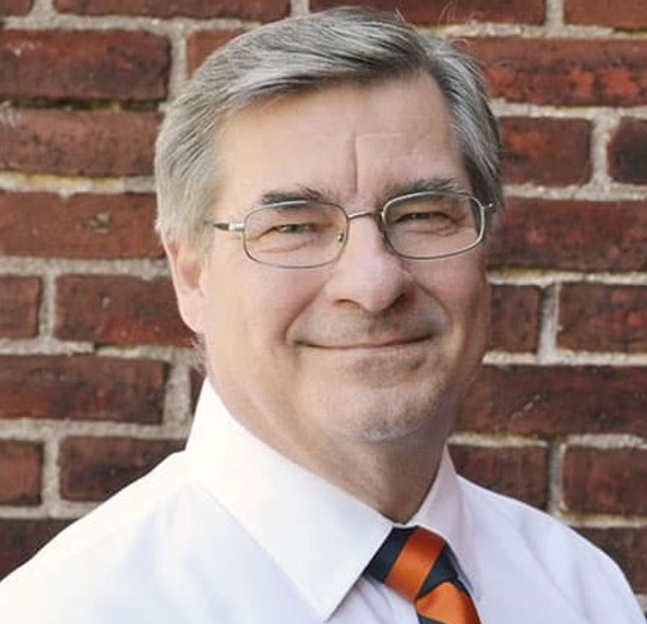 Jeff has over 45 years experience in the architectural profession with the last 35 years focused on Science and Technology projects. He has been involved in the design and construction of over 5million square feet of research related projects, in the United States and abroad. Jeff's focus is on bringing the value to his clients, interpreting their business plan into fully realized designs.Throughout his career, Jeff has not only been project focused as a Project Director, Architect, and lab Planner, but has also served in office management, leading multi-disciplined S&T design organizations to profitability and growth. 
As a long-time supporter of SEFA, Jeff was invited to serve on the Judging Panel for the 2022 SEFA Lab of the Year Competition. Jeff's other industry affiliations include the AIA, International Society for Pharmaceutical Engineering; ASHRAE, American Biological Safety Association and the American Association for Animal Science (AALAS). He is a published author and sought after presenter on topics such as "Facilities of the Future"; "Mitigating Risk in Speculative Laboratory Projects"; "Laboratory Facility Development"; "Architectural Considerations in Clean Room Design." Jeff has a global client base which includes the University of South Florida, Chonbuk University and Institute Pasteur in South Korea, Georgia Institute of Technology and Janssen Pharmaceuticals. 
Glennis Mehra - 

Director, Bio Labs at NYU

Langone, New York, New York

Dr.

Glennis

Mehra

is a serial entrepreneur, business consultant, and angel investor with proven success in a variety of geographies and industries. Her experience spans teaching, biotechnology (biotech), technology transfer, international business operations, research and development, functional genomics, and consumer product development and insights. Her multifaceted academic,

commercial

and international experience enables her to offer a unique and

holistic approach

to her consulting clients.

 

 
Throughout her career, she has gravitated toward emerging technologies and businesses. As one of the early adopters of functional genomic tools during her doctorate work at Columbia University, she performed one of the first high-content gene expression profiles and analysis of damaged and regenerating epithelium. After earning her PhD in Neurobiology & Behavior from Columbia University, she joined the university's technology ventures group, where she created IP strategies and valuation systems and helped commercialize technologies from the biology and chemistry departments. From there, she co-founded and ran two successful startups in India before partnering with SPRIM Strategy and Innovation Consulting to provide a startup perspective to multinational/Fortune 500 companies. 
Celina Chang - 

Vice President, Science Operations and Strategic Relations, Lab Central Boston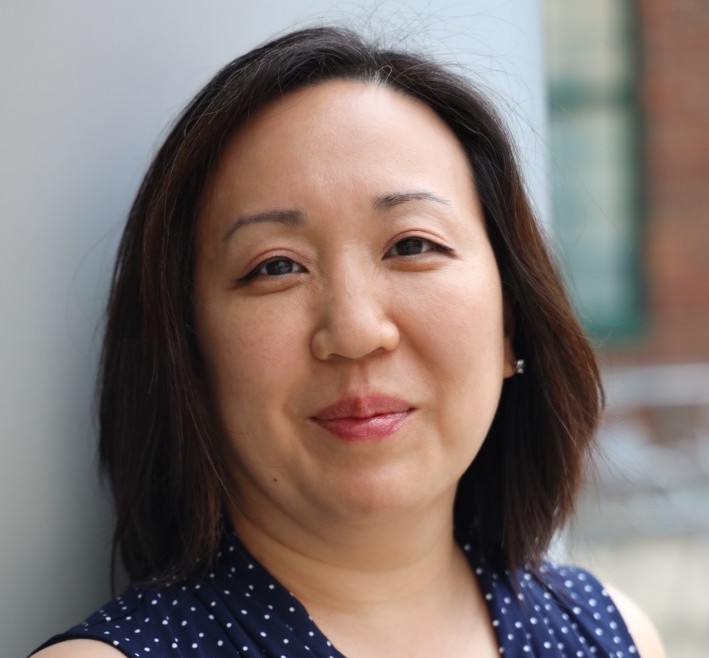 Celina Chang leads LabCentral Boston's corporate operations pertaining to science, technology and strategic relationships (EHS, IT and business development) and is an advisor for onsite lab operations. She explores strategic expansion opportunities for LabCentral and plays a key role in the design, buildout activities and launch for expansion projects such as the Pagliuca Harvard Life Lab, MIT's The Engine, LabCentral's 700 Main Street expansion, LabCentral 610 and LabCentral 238. She began her career in process development working on pediatric viral vaccines with Wyeth Pharmaceuticals then shifted her focus to tissue engineering for both topical and implantable biological medical devices. Prior to joining LabCentral, she spent two years as a senior scientist at InVivo Therapeutics, a company developing groundbreaking technologies for the treatment of spinal cord injuries (SCI) and more than six years at Pervasis Therapeutics, a company advancing new therapies to improve dramatically the outcomes of common vascular interventions. She joined the company while it was still an early-stage biotech and was instrumental in advancing several of its products through clinical trials. Pervasis was acquired by Shire. Celina earned her bachelor of science in bioengineering from Cornell University.  
Joseph P. Allen - 

Executive Director, Bayh-Dole Coalition

Vice President, Science Operations and Strategic Relations, Lab Central

Boston

Joe is the executive director of the Bayh-Dole Coalition. As a professional staffer on the Senate Judiciary Committee to Sen. Birch Bayh (D-IN), he played a key role in the successful passage of the Bayh-Dole Act of 1980 and its subsequent amendments. He later served as the founding director of the Office of Technology Commercialization at the Department of Commerce, where he helped oversee the implementation of Bayh-Dole across federal agencies. He also chaired the Interagency Committee on Technology Transfer, where his work helped guarantee that discoveries made by visiting scientists in America's laboratories and universities would be owned by the U.S. host organizations. And he served as president of the National Technology Transfer Center and vice president and general manager of the Intellectual Property Management Group at the West Virginia High Technology Consortium Foundation.
Matt McMahon - 
Director,
NIH SEED
Office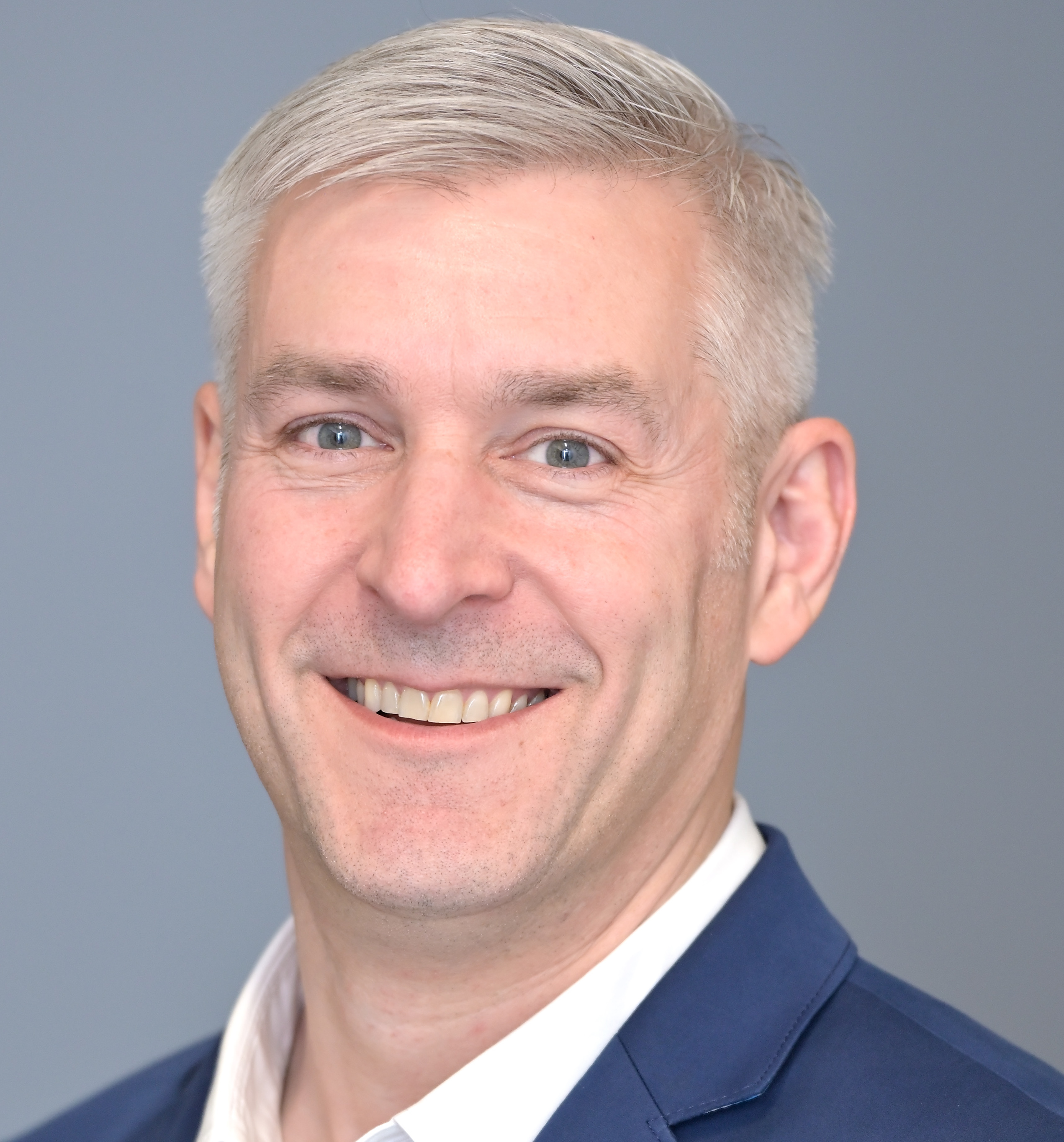 Matt leads the SEED Office (Small business Education and Entrepreneurial Development) in helping to transform cutting-edge technologies into products that improve health and save lives. The SEED team educates and assists NIH-funded innovators as they transition from discovery science to product development. SEED helps academic innovators validate the potential health impacts of their discoveries through a national network of proof-of-concept centers and provides a host of professional advisory services to small business innovators funded by NIH's $1.2 billion/year SBIR and STTR programs. Matt has a diverse background in academia, small business, congressional policy, and NIH program management. He previously served as the first director of the National Heart, Lung, and Blood Institute's Office of Translational Alliances and Coordination, and he created and led the National Eye Institute's Office of Translational Research. His previous experience also includes service as the principal scientist for the bionic eye company Second Sight Medical Products and as a staff member on both the United States Senate and House of Representatives committees responsible for science, technology, and innovation policy. Matthew holds a B.S. in Optical Engineering from the University of Rochester and a M.A and Ph.D. in Experimental Psychology from the University of California, San Diego.
Ulyana Desiderio - 

Director,

Life Science

s,

Maryland Department of Commerce

Ulyana serves as the Director of Life Sciences at the Maryland Department of Commerce.  She leads efforts that support the growth of Maryland's life sciences ecosystem, including job creation, capital investment and new business formation. Prior to joining Commerce, Ulyana served as Chief Scientific Officer for the American Society of Hematology, the largest international medical association dedicated to blood diseases.  Ulyana holds B.S. degrees in Biological Sciences and Chemistry from Drexel University and a Ph.D. in Biochemistry and Molecular Biology from the Johns Hopkins Bloomberg School of Public Health.
.

Dr. Arti Santhanam - 

Executive Director, Maryland Innovation Initiative, TEDCO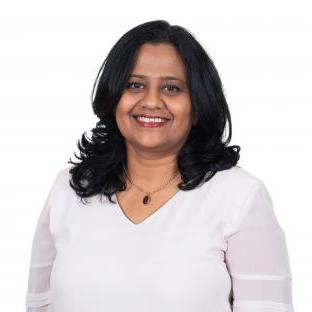 Dr. Arti Santhanam is the Executive Director at the Maryland Innovation Initiative program at the Maryland Technology Development Corporation (TEDCO), the technology commercialization and investment instrument for the state of MD. She currently directs the Maryland Innovation Initiative (MII) fund investing in commercialization and start-up companies spun out of five participating universities; Johns Hopkins University, the University of Maryland College Park, Baltimore and Baltimore County campuses, as well as Morgan State University.  Established in 2012, MII has invested $43M that has resulted in 119 startups, >$570M follow-on funding and 7 exits to date. At TEDCO, Dr. Santhanam has served various roles over the years including Investment Analyst for the Maryland Venture Fundand Director for the Life Science Investment Fund. Prior to TEDCO, she worked across federal and commercial partnerships to address global health issues through her positions as a Senior scientist/ subject matter expert first through MITRE corporation and then through her private consulting practice, engaging with partners at USAMRIID and ECBC. Dr. Santhanam received a Master of Science in Clinical Biochemistry from University of Madras (India) and a PhD in Microbiology and Molecular Genetics from Rutgers University, NJ. She did her postdoctoral fellowship at the National Cancer Institute.
Dr. Santhanam is passionate about bringing affordable healthcare to all and accelerating innovative solutions from bench to bedside. She served on the Board of Directors of the Annapolis-based non-profit advocacy group METAvivor Research and Support, Inc., where she established the METAvivor research program to fund groundbreaking research to treat Stage 4 metastatic breast cancer. To date METAvivor has awarded over $7.8M in research grants and was selected as a premier patient-run Research Programs in VP Joe Biden's Cancer Moonshot Initiative! In addition, she serves on the Maryland Governor's Life Science Advisory Board (LSAB), the Maryland Energy Innovation Initiative (MEI2) investment committee, SpringBoard Enterprises' Women's Health initiative and Leadership Maryland '20. She is also an active member of the Women in Bio- Capital region chapter and the ADVAmed Business Development working group. 
George Thomas - 

Chief Innovation Officer, Connected DMV

George Thomas is a thought leader and adviser to public and private sector organizations in the Americas, Europe, Africa and Asia. A dynamic leader and team builder, George helps clients develop successful strategies and execute transformational projects in business operations, capital improvement, enterprise processes, change management and strategic planning. George serves as Chief Innovation Officer for Connected DMV, and leads the DMV Regional Economic Development Strategy (REDS), and serves as Director for the Potomac Quantum Innovation Center (PQIC). George also founded New Urban Informatics, a boutique business advisory firm, providing expertise to some of the most innovative companies and governments focused on Public Sector Analytics and Smart Cities. Among key clients, George served as Global Director, Smart Infrastructure, for Hatch Ltd. In this role, he led Hatch's efforts in helping clients maximize value across all Infrastructure and Urban Solution domains. 

George previously served as Global Director of Strategy & Markets for IBM's Government Industry. In this role, he was responsible for the strategy and execution of new innovations and solutions to assist governments globally in delivering improved services to their citizens. From 2013 to 2014, he was the Director of Smarter Cities for IBM Greater China, based in Beijing; and from 2010 to 2012, he was the Global Director for Smarter Cities Strategy & Sales Execution. George is a recognized industry expert at the intersection of technology and business in areas such as quantum, cybersecurity, AI, deep analytics, Smart Cities, Blockchain, and IOT. George is a founding member of the Smarter Cities Council, serves on multiple NIST, ASCE & GCTC committees, and is a mentor, board member and coach to several start-ups and innovative companies. George is a proven thought leader and a regular speaker at conferences and events including at the C40 Mayor's Conferences, TEDx, Chambers of Commerce, the World Bank and the United Nations.  
Dr. Shahar Keinan - 

CEO & Co-Founder, Polaris Quantum Biotech
Dr Shahar Keinan has over 20 years of extensive experience in the field of computational and theoretical chemistry and published over 50 peer-reviewed manuscripts in the fields of in-silico drug design and discovery, as well as AI/ML and computational methods development. Shahar received a PhD in theoretical chemistry from The Hebrew University of Jerusalem. Previously she was CSO of Cloud Pharmaceuticals and has been instrumental in the development of the Quantum Molecular Design process since its inception at Duke University, plus has pioneered the use of Inverse Design algorithms to optimize electro-optical materials and small molecule drugs.
Dr. Michael Roberts - 

Chief Scientific Officer, International Space Station

Dr. Michael Roberts is a vice president at the Center for the Advancement of Science in Space (CASIS) and acting chief scientist of the International Space Station (ISS) National Laboratory. As manager of the ISS National Laboratory in partnership with NASA, CASIS is responsible for enabling access to the International Space Station for research, technology development, STEM education, and commercial innovation in space as a public service to foster a scalable and sustainable low Earth orbit economy.

Before joining CASIS in 2013, Michael worked as a microbial ecologist, principal investigator, and research group lead in the NASA Advanced Life Support program at the Kennedy Space Center (KSC). Prior to arriving at NASA-KSC in 1999, Michael completed an undergraduate degree at Maryville College, a doctorate in microbiology at Wesleyan University, and postdoctoral research at the Center for Microbial Ecology at Michigan State University and the RIKEN Institute in Wako-shi, Japan.

Gavin D'Elia - Business Development Manager for Biomedical Applications, Axiom Space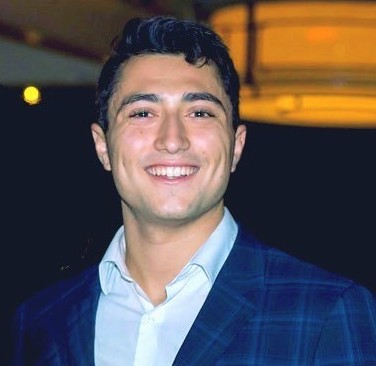 Gavin D'Elia recently joined Axiom Space as the Business Development Manager for Biomedical Applications. He has an extensive history as a biotech collaborator and applied research. Prior to joining Axiom Space, Gavin was the Senior Associate of Business Operations and Portfolio Strategy with BioMarin Pharmaceuticals. He graduated UC San Diego with a bachelor of science in Bioengineering and Biomedical Engineering.   
Ken Shields - 

Senior Director, Business Development, Sierra Space

Ken Shields and his team are responsible for leading business growth in the areas of in-space manufacturing, industry R&D, and other emerging commercial markets. Ken is also the Sierra Space business development lead for the Orbital Reef Commercial Space Station, which is a Sierra Space-Blue Origin partnership under NASA's Commercial Destination Free-Flyer program. The Orbital Reef will be a free flying commercial space station; playing host to a vast array of R&D and human spaceflight missions that will transition from the International Space Station. Orbital Reef customers will include government agencies, industry, academia, non-profits, and private citizens.   

Before joining Sierra Space, Ken was the vice president and chief operating officer at the Center for the Advancement of Science In Space (CASIS), managers of the International Space Station National Laboratory. In serving the mission of the ISS National Lab from 2012-2021, Ken directed business operations, research programs, and ISS resource utilization for the benefit of life on Earth. Mr. Shields is the recipient of the NASA Medal for Outstanding Public Leadership, is the President-elect for the American Society for Gravitational and Space Research (ASGRS) and has served on numerous boards and industry societies.    
Travis McCready - 

Head of Life Sciences, Industries Americas, JLL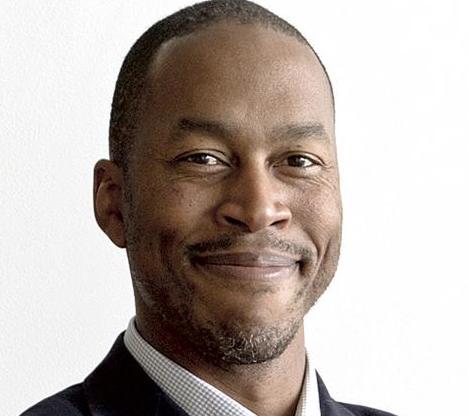 Travis McCready is the National Practice Leader for JLL's North American life sciences real estate markets practice, working closely with life sciences companies, developers, and investors. He has over 25 years' experience leading public, private, and non-profit ventures with a focus on technology and innovation-based companies. The former President & CEO of the $1.6 billion life sciences funding agency Massachusetts Life Sciences Center, Travis remains active in the health care and life sciences community by serving as director and scientific advisor to a broad range of efforts, ranging from infant microbiome and advanced biomanufacturing, to health equity and public health translational research. He serves in an advisory capacity on initiatives at Harvard University, Massachusetts Institute of Technology, Boston University, and Johns Hopkins, and he also serves on the boards of public media giant WGBH and Wentworth Institute of Technology. Travis has served on the Economic Development Planning Council under three Massachusetts governors and has been appointed to state and national initiatives ranging from the arts to advanced manufacturing. 
Michael Ledford - J.D., 

Lewis-Burke Associates

Michael Ledford, President of Lewis-Burke Associates LLC, directs the efforts of Lewis-Burke government affairs professionals on behalf of all clients.  With over two decades of experience in public policy and advocacy, Mr. Ledford provides tailored strategic counsel to leaders of colleges and universities, national management organizations, industry, associations, government contractors, and federal laboratories.

 Over the course of his career, Mr. Ledford has taken an active leadership role in each of the firm's issue areas and has influenced policy throughout the federal process.  In addition to expertise in the budget and appropriations process, Mr. Ledford has assisted clients with assessments of key education, international, health, and research programs; advised client leadership on short and long-term business strategies; built and launched successful advocacy coalitions; and worked with federal agency officials to enhance new initiatives. Mr. Ledford holds a law degree from Georgetown University's Law School and a Bachelor of Arts degree, with honors, in political science from American University. 
Jeff Seymour - 

Executive Vice President, Economic Development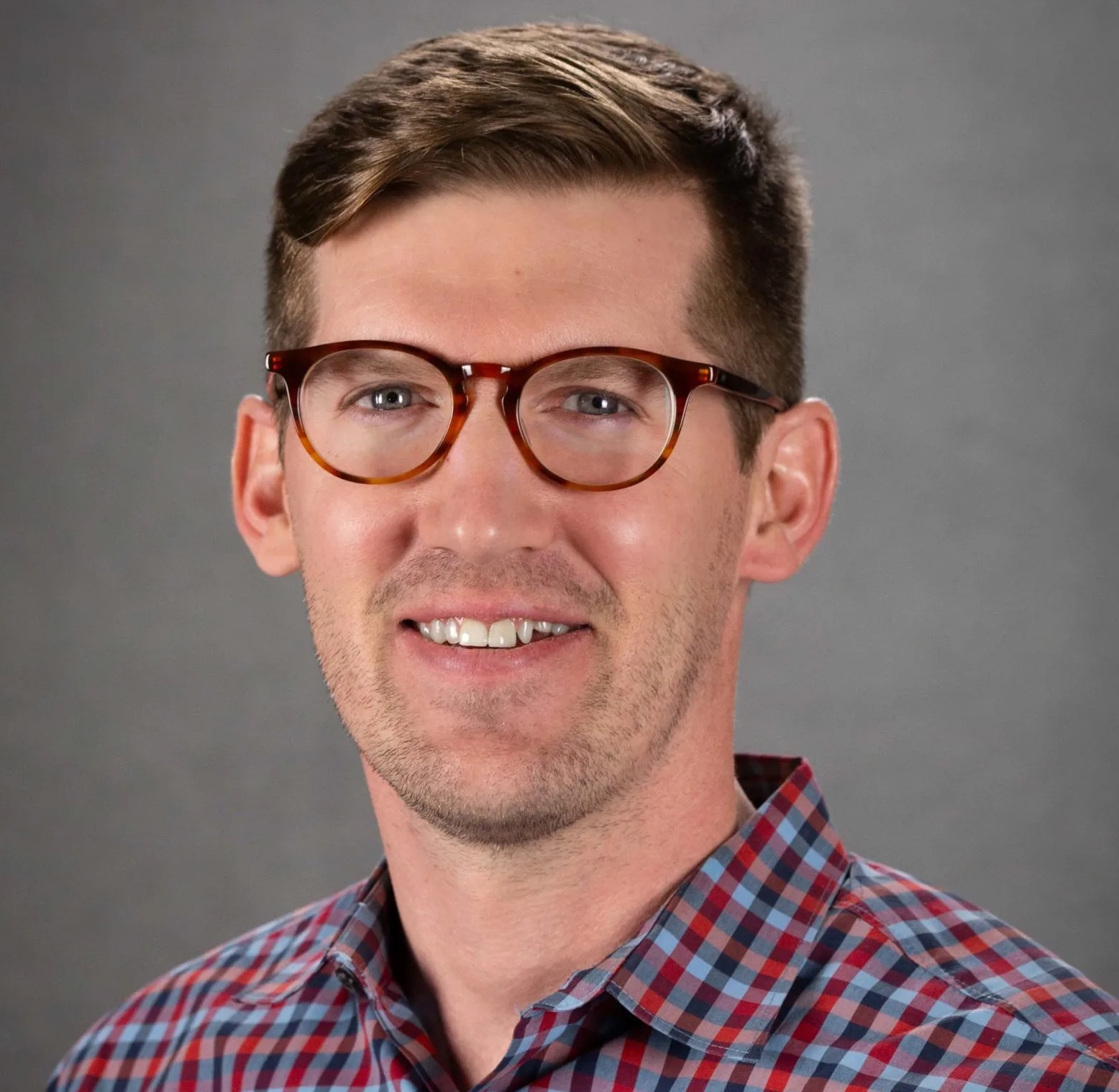 Jeff Seymour currently serves as the Executive Vice President for Economic Development for the Greater Oklahoma City Chamber. In this role he leads the Chamber's effort to expand the regional economy through new business recruitment, providing support to existing businesses and entrepreneurs and meeting the talent and workforce needs of current and future employers. Prior to serving at the Chamber, Jeff served as Executive Director of the Franklin County Development Council, a county-wide economic development organization in the greater Kansas City region and the Executive Director of the Blackwell Chamber of Commerce and Blackwell Industrial Authority in Blackwell, OK. Jeff also worked at the Ponca City Development Authority.
Jeff lives in Northern Oklahoma City with his wife Natasha and daughter Emmaline. He is an avid biker and traveler and is a graduate of Oklahoma State University and Northern Oklahoma College with degrees in economics and international business. Jeff holds the status of a Certified Economic Developer (CEcD) through the International Economic Development Council.  
Erica Monique Vilsaint, PhD - Executive Director, BioNetwork and Life Sciences, Economic Development Division, North Carolina Community College System

Erica has a bachelor's in biological sciences and a master's in animal science from North Carolina State University (NCSU). She remains academically engaged through MBA coursework with NC State's Poole College of Management business program and admission to NC State's College of Education's Educational Leadership, Policy, and Human Development doctoral program, where her program area of study is Adult, Workforce, and Continuing Professional Education. Erica has held biopharmaceutical and bioanalytical industry-based positions in quality assurance, control, and process improvement. Her roles in professional development and marketing at the Biomanufacturing Training and Education Center (BTEC) of NCSU's College of Engineering focused on workforce development in biopharma and lifelong learning through training and education.

Erica's appointment as the Executive Director of BioNetwork and Life Sciences, allows her to continue life science contributions as the primary contact for biotechnology-related business and industry and collaborate with other members of the NC Community College System to achieve specific education and training objectives relative to NC Community College's guiding goals of student success, student access, and program quality. She is committed to diversity, equity, inclusion, and accessibility (DEIA), serving as co-chair of BioMADE's Education and Workforce Development DEIA subcommittee, which aims to increase the participation of traditionally underrepresented groups such as military and veterans; black, indigenous, and people of color (BIPOC); and people on the spectrum of disability within the bio-based, life science industry.
John Stanford - Executive Director, Incubate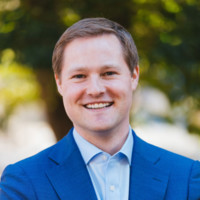 John Stanford is the Managing Partner of Prism Group. Named a "Top Lobbyist" by The Hill in 2020 and 2021, John is a nationally recognized strategist specializing in building government and public affairs campaigns. He is the co-founder of Small Business Roundtable, the largest entrepreneurship coalition in the United States and the Executive Director of Incubate, the voice of life science venture capital. He is the host of the Making Medicine podcast (iTunes/Spotify). For the past decade, John has advised Fortune 500 companies, leading trade associations and breakthrough startups on navigating governments and developed business strategies for highly regulated industries. 
 
Since taking over in 2018, John has expanded Prism Group into a full-service integrated public affairs consultancy. By recruiting top talent to build a state and local practice and a network of international advocacy consultants, he now leads a firm with capabilities across the United States and around the globe. A frequent commentator on the nexus of business and government, John has appeared on cable television including CNBC and Fox Business and written for the Wall Street Journal, STAT, International Business Times editorial pages. A Denver, CO native, John commutes between the Washington, DC and Charlotte, NC Prism Group offices. An entrepreneurial enthusiast, he also advises growing startups and is an avid golfer. Prior to returning to Washington to build his career, John taught high school math in Tolleson, Arizona as part of the Teach For America program. 
Gavin Jones PhD - Manager, Senior Research Scientist, Quantum Computational Science, IBM 

Dr. Jones is an IBM Quantum Technical Ambassador, a Research Staff Member and is the Manager of the Quantum Applications group at IBM Research - Almaden. Dr. Jones is a computational chemist with interests in performing quantum chemistry with quantum computers, catalysis, molecular properties, the formation of functional advanced materials and polymer degradation.

Dr. Jones completed his Ph. D. in theoretical/computational organic chemistry at the University of California Los Angeles, prior to postdoctoral research at the Massachusetts Institute of Technology. Dr. Jones joined IBM Research in 2010 as a postdoctoral researcher and became a Research Staff Member in 2013 then the manager of the Quantum Applications group in 2020.Dr. Jones has received two Outstanding Technical Achievement Awards from IBM and was awarded an FP Global Thinkers Award: Innovator Category by Foreign Policy Magazine for his achievements in sustainability and recycling.
Joy Polefrone - 
Executive Director, 
Alliance for Building Better Medicine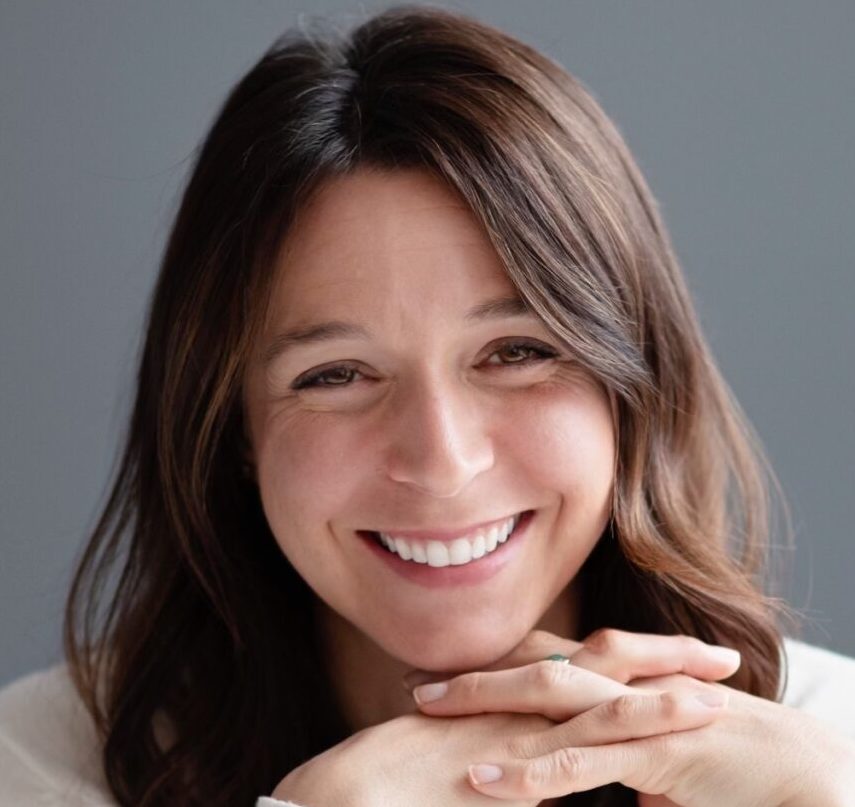 Dr. Joy Polefrone brings more than two decades of business leadership, team management, and organizational strategy experience to her work. She has been an accomplished scientist, launched a non-profit start-up, led marketing for a rapidly growing venture, and was head of people strategy for a large global business unit. She views the world through this diverse lens, and consistently adds a multifaceted perspective to resolve complex problems, while helping to build leaders, teams, and organizations that align their systems with their values.  
.
Donn Rubin - 

Founding President & CEO,

BioSTL

Donn Rubin has helped lead systemic change for St. Louis, bringing new economic vitality and a transformational entrepreneurial culture that leverages the region's world-class strengths in innovation, especially the medical and plant biosciences. BioSTL's work since 2001 catalyzing startups, talent, capital, innovation districts, and public policy have won accolades from the Brookings Institution and the Organization of American States (as "Best Practice for the Western Hemisphere"). Donn conceived of GlobalSTL (BioSTL's international initiative) to connect St. Louis with dynamic innovation hubs worldwide, starting with Israel in 2014, with the aim of enriching St. Louis with high-growth companies, technology, and talent from overseas that bring competitive advantage to St. Louis.   

Additionally, he co-founded the Innovation Advocacy Council which promotes federal policy with Congress and Federal agencies that advances U.S. innovation leadership. In Missouri, Donn has served under Republican and Democratic Governors from 2005 to the present as chairman and board director of the Missouri Technology Corporation. As founding chairman and president of Missouri Cures, Donn led the successful passage of the Missouri Stem Cell Research Amendment to the Missouri Constitution, approved by voters in what the Washington Post called the nation's "emblematic election" of 2006.  During the 1990s, he assisted the post-communist governments of Eastern Europe reform their legal and health systems. He advised the Minister of Justice of Albania, led pioneering programs in nine Eastern European countries to reform and improve post-communist health care systems, and served as consultant to the World Bank on legal reforms and institution building. 
Dr. Camilla Urbaniak - 

ZIN Technologies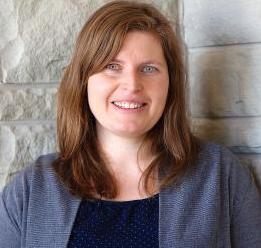 Dr. Camilla Urbaniak has over 15 years of research experience in human health, microbiology, immunology, and bioinformatics. In the last 5 years, Camilla has been utilizing wet lab and bioinformatics approaches to understand microbial adaptation to the space environment and how the astronaut microbiome changes as a result of spaceflight. She is a co-investigator on many International Space Station flight projects and balloon experiments. She is currently the Principal Investigator on the MAPS project, which examines biofilm formation and horizontal gene transfer when bacteria are grown in space (i.e ISS) and when grown under simulated microgravity on Earth. 
Jeanne LeClair -

Senior Director of Business Development and Workforce Partnerships

,

Massachusetts Life Sciences

Jeanne LeClair joined the MLSC in October 2020 where she develops and executes strategies to enhance life sciences job growth in the Commonwealth by building relationships with key industry stakeholders, workforce training partners, and public agencies.  

Prior to joining MLSC, Jeanne served as the Economic Development Director for the Gateway Hilltown Collaborative, a pilot program unifying community development efforts in six small towns in Western Massachusetts. Jeanne earned her bachelor of art from Boston University, and worked at the Cambridge-based political magazine Boston Review. She received her master in Public Policy and master in business administration from the Heller School for Social Policy and Management at Brandeis University, where she focused her efforts on entrepreneurship, economic justice, and community development. After graduate school, she worked at the Boston Public Market in a variety of roles including business operations. Jeanne originally hails from the small town of Clarksville, Missouri where she grew up on a working farm.
Vinit Nijhawan, Managing Director, Mass Ventures; Lecturer, Boston University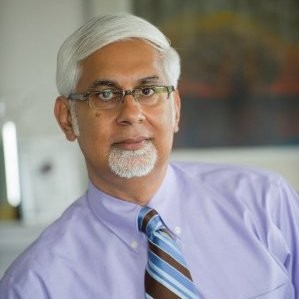 Vinit Nijhawan is a strategic visionary who has conceived and built several technology organizations that have been acquired by companies such as Boeing, Motorola and Qualcomm. He is an admired leader and mentor who has built or inherited and then effectively managed several high-performance teams. He has worked in many industries: computing, aerospace, logistics, supply chain, manufacturing, telecommunications, medical devices, biopharma, synthetic biology, advanced materials, etc. Vinit is an empathetic and collaborative team member and stays connected with all his past supervisors, mentors and many of his former employees and students. Vinit launched a national academic IP monetization program with 40 institutions engaged, including UC Berkeley and UCLA. He launched Waterloo Alumni Angels at his alma mater. Most recently, Vinit is the Managing Director of MassVentures.