Peer2Peer Discussion Topics
April 2018
Thursday, April 5th @ 2 pm EST
Non-Urban and Small Market Research parks
Chair: Daniel Duncan

Guest Speaker
Bob Geolas, Partner, HR&A Advisors
Topic
- Creative Disruption - What Research Parks Can Learn from Urban Innovation Districts
---
Thursday, April 12th @ 1 pm EST
Business Development
Chairs: Jackie Kerby Moore, Bruce Wright

Working With Your Economic Development Partners
Guest Speakers
Sherryl Petricevic, Senior Business Development Officer, WEDC
Sherryl is a focused and energetic business leader, marketer and community-builder, expert in identifying organizational imperatives, leadinginitiatives, building strong teams, communicating with stakeholders and achieving results.
Over the last 20+ years, Sherryl taken on leadership roles from small non-profit organizations to large multinational companies, and was a key member of the teams at Communitech, Ontario Business Education Partnership, TrustPoint (now ESCRYPT) and WaterlooEDC. Sherryl also led industry–education collaboration initiatives in support of workforce and economic development. Supporting a team of 26 agencies across Ontario and working with a $1.5m Ministry of Education budget she established partnerships with key individuals and groups within various Federal and Provincial Ministries, businesses and industry/associations leading to successful implementation of employer recruitment and workforce development.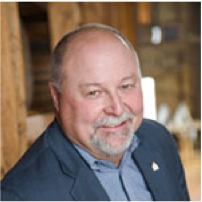 W.T (Bill) Elliot, Principal and Co-Founder, Global Investment Attraction Group
Bill Elliot is a results-oriented, international business leader with over 30 years' experience in the financial services, information technology and foreign direct investment sectors. Regional corporate banking experience, business ownership and executive management of regional economic development and foreign direct investment attraction have provided real life, on-the-ground experience. Bill has traveled extensively in the USA, Western and Northern Europe, India, China South America, Australia and New Zealand. As an ethical "go to" guy who builds strategic partnerships to achieve measureable results, collaboration and facilitation has been the essence of his success.
Bill was one of three Partners to establishthe Global Investment Attraction Group (GIAG) in 2013 to deliver comprehensive multi-year investment attraction and retention strategies including action plans for economic development agencies. Clients include City of Guelph / University of Guelph, Durham Region, Halton Region, Niagara Region, City of St. Catharines, City of Stratford, Wellington County, Dufferin County, Town of Whitby, Town of Orangeville and Town of Lincoln.
---
Thursday, April 19th @ 2 pm EST
Community/Place Making
Chairs: Ellen Hemmerly, Charlie Dilks
Guess Speaker
Jane Shaab, Assistant Vice President of Economic Development, University of Maryland, Baltimore
Topic
- Development and Creating Place in an Urban Residential Area
---
Thursday, April 26th @ 2 pm EST
Legacy and Large Research Parks
Chairs: Scott Levitan, Bruce Wright, Erin Koshut


Churn Generated Re-use of Specialized Facilities


Ken Marcus, Director, UA Tech Park, Chief Financial Officer, Campus Research Corporation

Ken Marcus began his career with the University of Arizona Science and Technology Park (UA Tech Park) in 1999 as a controller, where ehe quickly placed controls, procedures and budget systems in place to provide accurate management reporting to the Campus Research Corporation's (CRC) Board of Directors.

He was soon promoted to his current position as Chief Financial Officer (CFO) and Director of the UA Tech Park. Marcus is directly responsible for the finances and operations of the UATech Park and UA Bio Park, which includes lease negotiations, compliance, maintenance, building renewal, construction and food operations. He sits on the Arizona Center for Innovation Advisory Board, a technology incubator

where he provides finance and client facility support. Marcus developed a site-wide data, cable and telecom system, a large municipal water system and electrical infrastructure system, as well as developed and implemented cafeteria improvements, life and safety improvements and the construction of the Vail Academy and High School's Julian Wash Greenway, a 222-acre Solar Zone and adjacent public roadway improvements. These projects required Marcus to develop close government, industry and community partnerships.