Meet Up with AURP at BIO in Philadelphia for
AURP's BIO Health Caucus
#AURPBHC2019
June 2 - 3, 2019
At AURP's BIO Health Caucus, we will explore trends in life science research, opportunity zone funding resources, the marriage of life science and philanthropy in global partnership opportunities. Discover the unique roles that biomedical innovation cluster and research parks play in innovation ecosystems around the globe. Translating discoveries from the lab to the market has never been more important. Connect with AURP at booth #3955 or One-on-One Partnering! 
---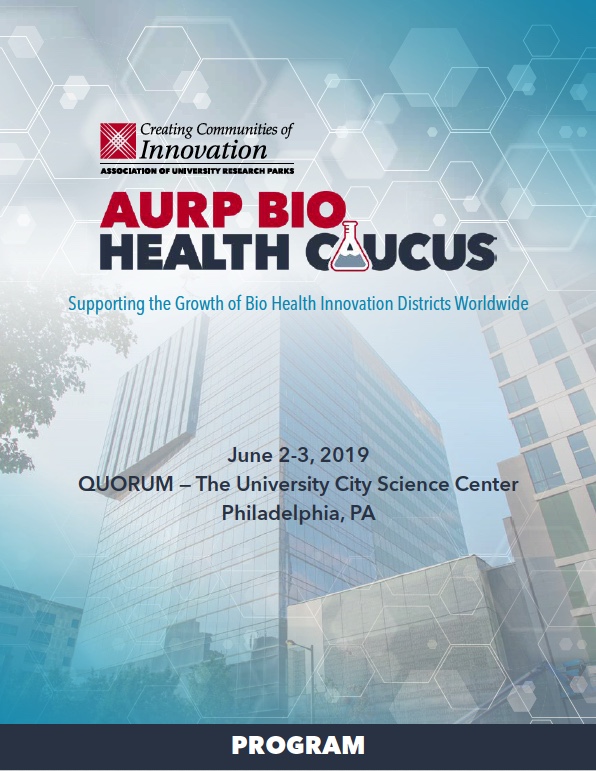 Sunday, June 2     6:00 PM - 8:30 PM          Dinner with a special guest speakers
    Monday, June 3    8:30 AM - 12:00 PM        BIO Health Caucus Meeting at Quorom, The University City Science Center
    REGISTRATION FEE: $375 per person (early bird fee on or before May 20th)
    Your registration includes dinner, with guest speaker address, and inaugural BIO Health Caucus forum at
    Quorum, The University City Science Center.  
CHECK OUT OUR SPEAKERS!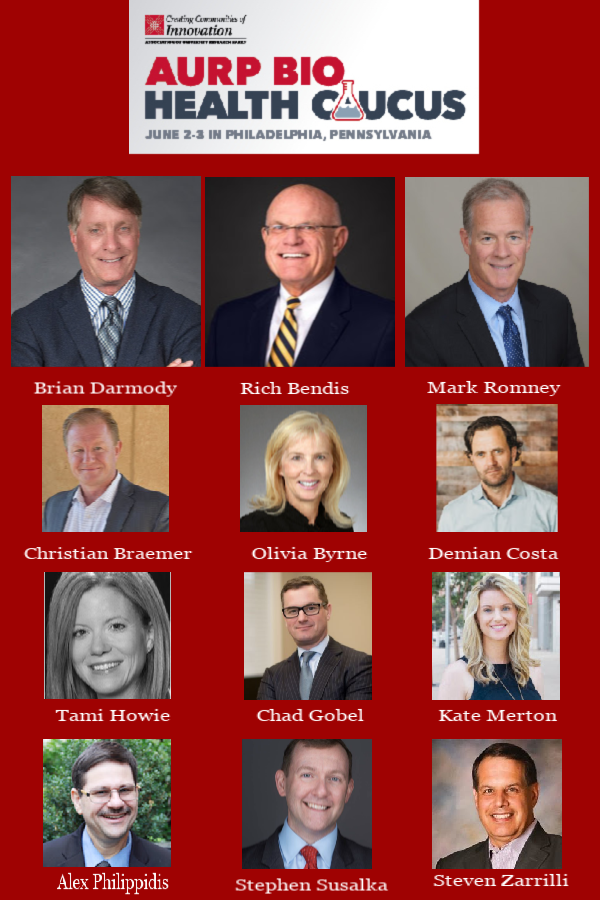 Need space for appointments during the BIO Convention?
AURP members are encouraged to consider the AURP Booth #3955
for their face to face appointments while at BIO.
Reach out to Vickie Palmer at AURP to coordinate these details.

Thank you to our BIO Health Caucus Chair, Mark Romney, University of California, Davis.
 As the world's largest global biotechnology partnering event, the BIO International Convention (#BIO2019) is the one event where you can access 16,000+ attendees from 67 countries, network and set up meetings via BIO One-on-One Partnering™, and attend 150+ education sessions. Discover the next generation of cutting-edge products, therapies, and cures all week long. Learn more at convention.bio.org.
#BIO2019  #ItStartsWithOne